Skip to Content
Specializing in Transmission Repair in Fuquay-Varina, NC
AAMCO Fuquay-Varina NC offers complete repair and maintenance on engine transmissions in all makes and models of vehicles. Keeping the transmission in good repair with routine maintenance and annual inspections is a great preventative measure to avoid larger issues down the road that could leave your vehicle inoperable. The team of professionals at AAMCO is committed to providing car owners with reliable transmission services to keep drivers out of the shop and on the road. Noticing shaking, grinding, or funny noises? Schedule an inspection today.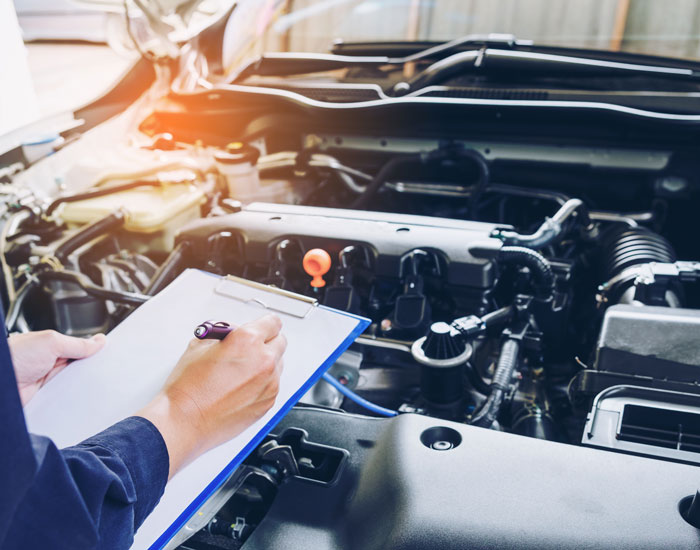 Experienced Transmission Repairs & Rebuilds
Our service center in Fuquay-Varina is your local choice for transmission maintenance and inspections by certified, trained technicians. All of our work is backed by nationwide warranties, which means no matter where you are in the country, you can stop by any AAMCO location for warranty service. Signs your car's transmission might need an inspection include:
Grinding or shaking sensation when the car shifts gears
Trouble accelerating or sluggish increase in speeds
Odd sounds such as whining, clunking, or humming
Burning smells
Leaking transmission fluid
A lit-up check engine light
Multi-Point Transmission Inspections
Our team performs a multi-point inspection of the transmission and its related parts, including visual checks, diagnostics, and a road test. We go above and beyond what other repair shops consider an inspection because we want to ensure we accurately find the problem and fix it right the first time. Our transmission scan checks the transfer case, differential fluids, and transmission. We test drive the vehicle to monitor the timing and quality of upshifting and downshifting, 4×4 performance where applicable, and note any unusual noises. We complete it with a visual inspection of:
Wires
Engine mounts
U-joints and CV-joints
Pan gasket
Final drive
Ground, vacuum, and harness connections
TV/detent cable and linkage
Shift cable and linkage
Visit Us for Transmission Repair in Fuquay-Varina, NC
For more than five decades, car owners all over the U.S. have relied on AAMCO for trusted transmission service and repairs on all foreign and domestic vehicles. It takes trained and certified technicians to properly assess and complete transmission maintenance, and our experienced team is committed to earning your trust and business. Contact us to schedule your free appointment today.
Get Your Free Inspection Today