Skip to Content
Check Engine Light On? We'll Check it for Free!
Call for a Free Appointment! No Obligation.
WELCOME NC TRANSMISSIONS CUSTOMERS
All NC Transmissions warranties are valid at AAMCO of Furquay-Varina.
Have questions? See center for details.
Transmission & Auto Repair in Fuquay-Varina, NC
For reliable and honest auto and transmission repairs and service, visit the certified technicians at AAMCO Fuquay-Varina NC in Fuquay-Varina, NC. We are a locally operated auto repair shop offering comprehensive car maintenance with guaranteed work backed by nationwide warranties. We cover everything from manufacturer-recommended preventative maintenance and routine oil changes to complete transmission and engine rebuilds. Contact us to schedule a free appointment with no obligation to have service completed.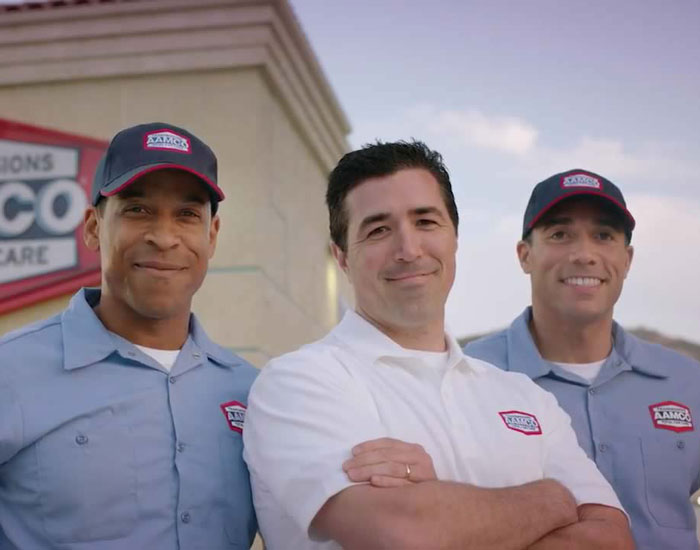 Check Engine Light On? We'll Check It for Free
The check engine warning light on your car's dashboard serves to alert the driver when the vehicle should be inspected by a qualified auto technician, like our team at AAMCO Fuquay-Varina NC in Fuquay-Varina. There are many reasons why a check engine light comes on, and while some are minor, others can be due to a major malfunction that requires immediate attention to avoid costlier repairs. We offer complimentary check engine light diagnostics to encourage drivers to bring their vehicle to our location as soon as possible when the check engine light comes on. With our diagnostic equipment, we can determine exactly why the light came on and offer the proper repairs to get you on your way safely.
Payment Plans With No Credit Check
Why Choose AAMCO Fuquay-Varina NC
Keeping your vehicle properly serviced will help you get the most out of your investment. Staying on top of preventative maintenance and addressing issues with your car will help keep costs at a minimum and avoid unexpected breakdowns that cause stress and inconvenience. We're committed to being your auto repair shop of choice by providing trusted services. Our customers choose us because we offer:
Nationwide warranties
Advanced auto repair technology
Preventative maintenance
Transmission expertise
Testimonials
Stay tuned, our reviews are coming soon.
Schedule Your Appointment Today!
Book Your Car Repair Service
Phone
Address
610 North Main St
Fuquay-Varina, NC 27526
Hours of Operation
Monday: 8:00 AM – 5:00 PM
Tuesday: 8:00 AM – 5:00 PM
Wednesday: 8:00 AM – 5:00 PM
Thursday: 8:00 AM – 5:00 PM
Friday: 8:00 AM – 5:00 PM
610 N Main St, Fuquay-Varina, NC 27526, USA